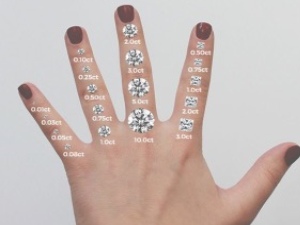 Our Most Popular Custom Engagement Ring Styles
As our custom jewelry operation grows and grows, we keep seeing trends in the Boston engagement ring market, and would love to share these trends with readers.
Diamond size:
Let's be honest, this is what all the ladies really want to know when someone gets engaged! At Mouradian, we sell rings with center stones over 1.5 carats, but under 2.5 carats most often. However, we love working with all budgets and clientele, and we do custom work at every price range!
Diamond Shape:
Round cut brilliants still seem to be the most popular diamond shape for engagement rings, with sharper cuts like Asscher and Emerald gaining popularity.
Metals:
Cool metals are in, with white gold and platinum being used in custom Boston Area engagement rings far more often than gold, but rose gold is popping up more often than it used to!
Next week, we'll be writing about the most popular settings we're selling for engagement rings in Boston!