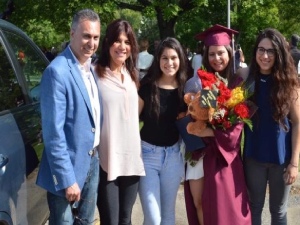 Mouradian Custom Jewelry Featured by Boston Voyager!
We're proud to announce more positive press for Mouradian Jewelry!
Click here to view the interview with Boston Voyager and Harout Mouradian.
Here's a sneak peek:
"We're a low pressure shop (very rare in fine jewelry buying) and delight in consulting on a purchase with our clientele over several visits to make sure they find the perfect piece. We use Computer Aided-Design software to design and create three-dimensional images of wedding rings, unique engagement rings, or any other custom piece, allowing clients to preview the jewelry of their dreams and offer their input and ideas."
Thanks again, Boston Voyager!